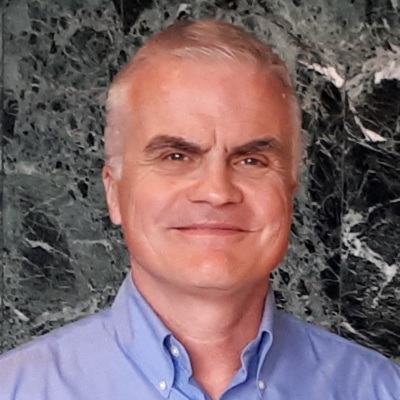 Jamie Bricker
Believing in Achieving
Oshawa, Ont. Canada
About Me
Jamie Bricker was a long-time elementary school teacher and administrator with the Durham District School Board in Whitby, Ontario, Canada. He attained his Masters in Education (Curriculum) at the Ontario Institute for Studies in Education, and he relentlessly pursued heightened student achievement and engagement throughout both his teaching and administrative careers.
Over the past few years, Jamie has published his first book, "The New 3 Rs of Teaching and Learning", which is driven by the key thesis that educators need to value creative and innovative thinking in our students, rather than simply rewarding a good short-term memory. Passionate innovation must always be valued far more than programmed recitation.
Jamie's ardent belief in this thesis is at the core of his interactive "Forge The Route" presentation , that he has shared with faculty of education students at various universities, as well as with current teachers and administrators. The bottom line is that we have to encourage students of all ages to forge the route, rather than simply follow the rote!
In addition to educational speaking and writing, Jamie is also a formally trained mentor/coach through the Ontario Principals' Council Mentor/Coaching Certification Program, and he relishes the opportunity to facilitate lifelong learning as a member of the Board of Directors of the Literacy Council of Durham Region.
Contact Details
Email

Twitter

Website
Conversations I'm Presenting
Comments
Log in to post a comment.