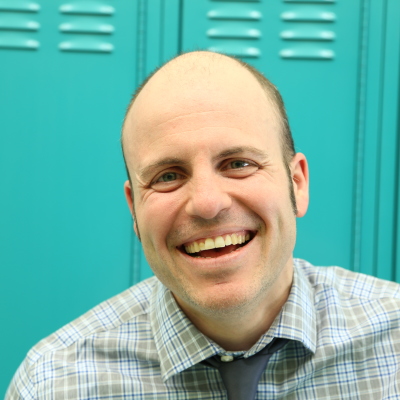 Dan Ryder
Mt Blue High School / Maine RSU 9
Farmington, ME
About Me
Success & Innovation Center Education Director by title, idea wrangler, design thinker, improviser and educator by practice, co-author of Intention: Critical Creativity in the Classroom (bit.ly/in10tionthebook), Dan Ryder has taught for 20 years at Mt. Blue Campus in Farmington, Maine. He has presented his work on critical creativity, empathy fueled problem solving, and the improviser's mindset at numerous conferences and workshops, including SXSWedu and Stanford d.School's K12 Summit. Co-founder of education consultancy, Wicked Decent Learning, an Apple Distinguished Educator, and a 2018 national finalist for the NEA Foundation's Horace Mann Award for Teaching Excellence, Dan can be followed @wickeddecent across the social media edu-sphere. He lives with his brilliantly beautiful librarian wife and their two hilarious kids in western Maine.
Contact Details
Twitter
Conversations I'm Presenting
Comments
Log in to post a comment.